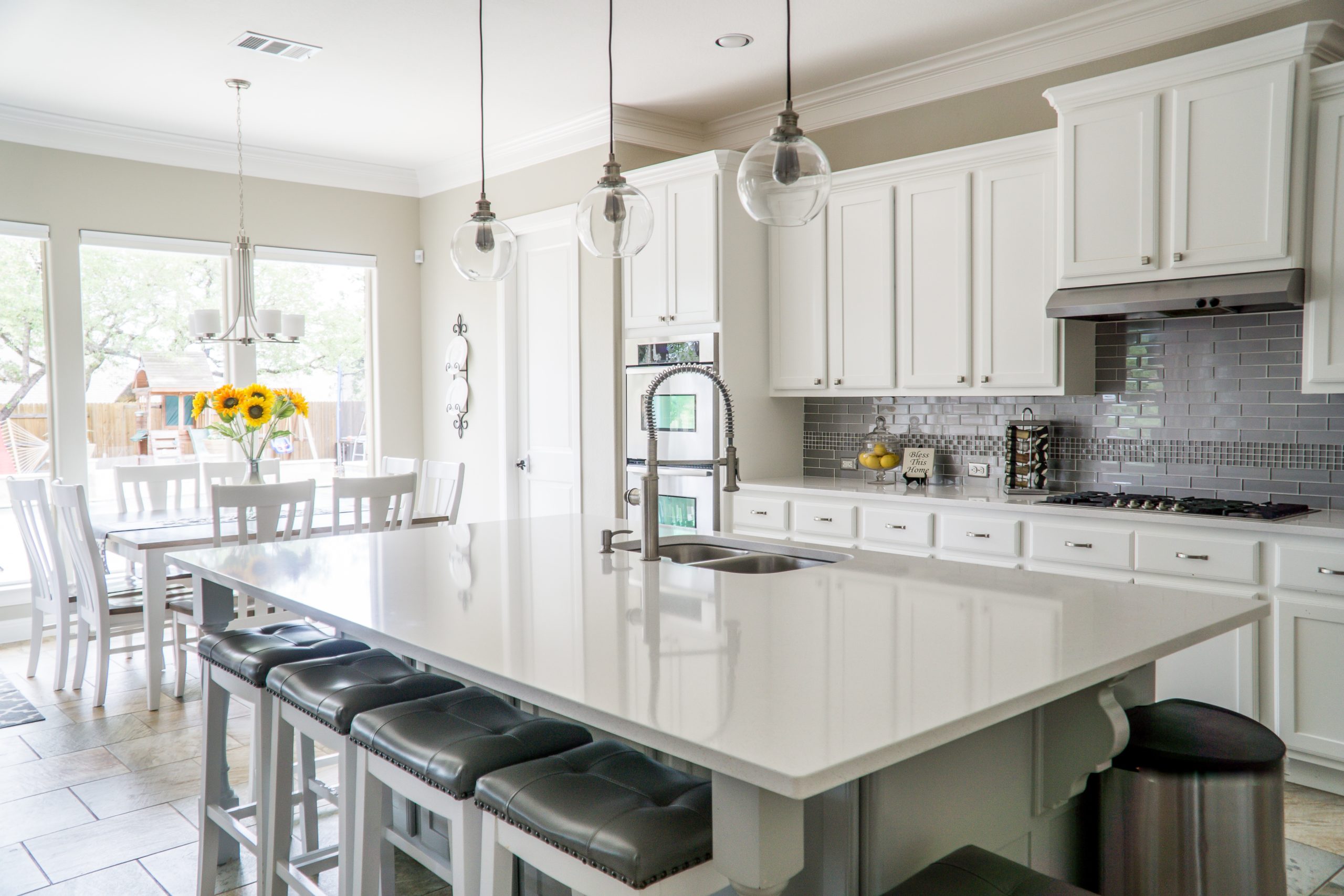 Items to Buy to Upgrade Your Kitchen
Whether you've been in your kitchen for one year or ten, every kitchen can use a little enhancement from time to time. If you want to get the most out of your kitchen without starting a big project, these items will serve you well.
Valance Curtain
Whether your kitchen has a sleek modern aesthetic or a cozy country vibe, a valance curtain will warm your space and allow you to let your style shine. In a modern kitchen, a trendy pattern or simple white valance curtain can keep your space from looking too sterile.
Movable Kitchen Island
If you need extra counter space but don't want to commission a remodel of your kitchen, a store-bought kitchen island is the perfect solution. Generally made with caster wheels on one side and solid legs on the other, a butcher block topped kitchen island will give you the advantages of a traditional built-in island with the added benefits of relative portability. Want your kitchen island to move around your space with ease? Opt for a kitchen cart instead.
Espresso Machine
Stop draining your budget with expensive coffee drinks. If you stop by a coffee shop daily—or let's face it, multiple times a day—you could be spending over a thousand dollars a year on coffee alone. An espresso machine may be an investment up front, but if you're unlikely to reach for a simply brewed cup of joe, making espresso drinks at home will save you money without the need to give up your favorite fancy drink.
Matching Cookware
If your pots and pans are just a mix of whatever was handed down to you, or what you found on sale, it may be time to upgrade your collection. A high-end set of cookware will ensure that your foods heat evenly and a matching set will have the added benefit of heightening the sophistication of your kitchen.